Refined style consultations in a beautiful and inspiring environment.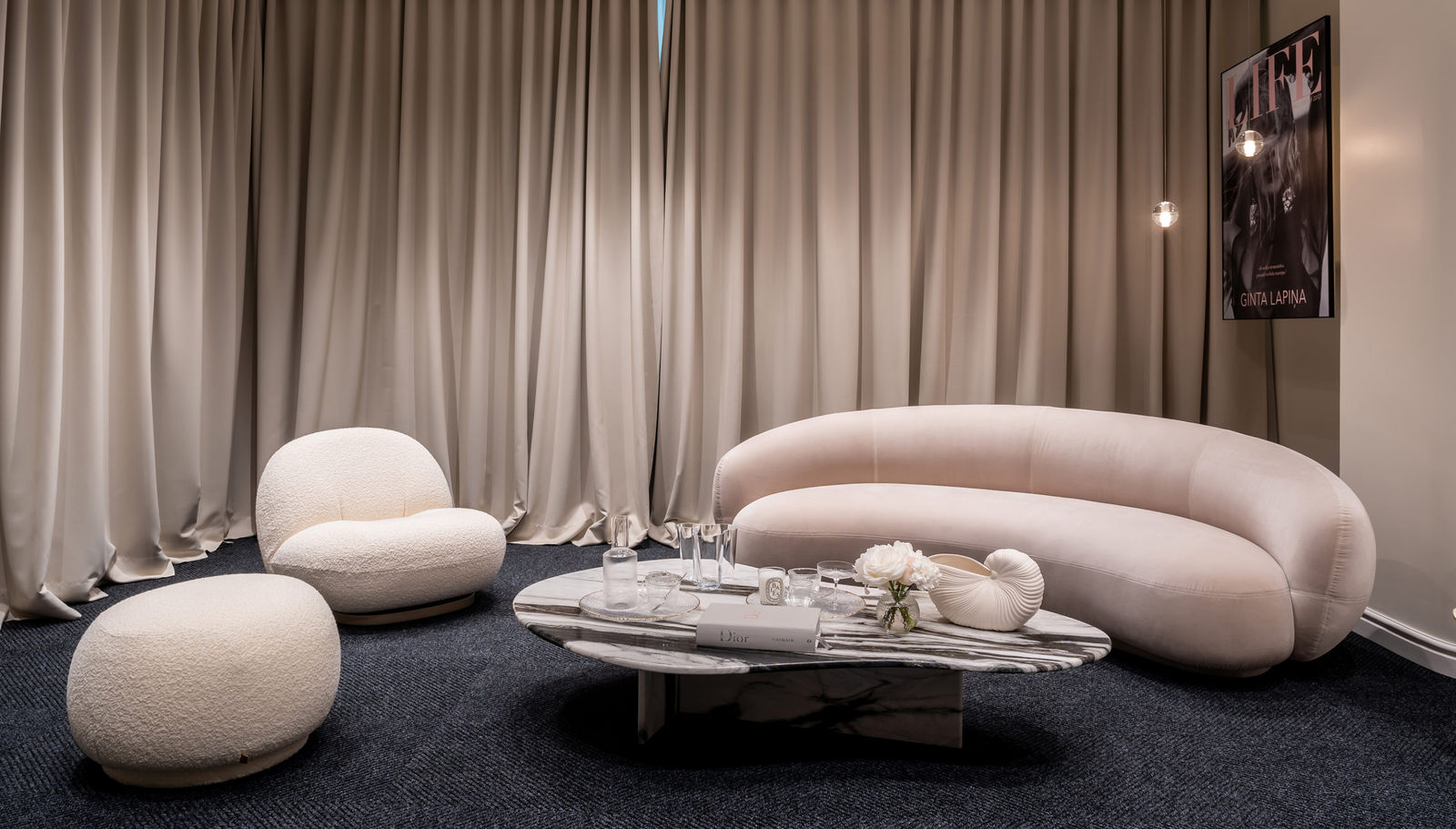 Do you want to create your own style or refresh it? Stylists of the Style Room will skillfully emphasize your personality with the help of fashion and pamper you with undivided attention.
We offer unprecedented style consultations for men and women – 1:1 sessions with famous Latvian stylists in a relaxed atmosphere and in a wellness-radiating space.
No more tedious shopping! Instead, there is an inspirational space, conversations about fashion, sets of clothes selected especially for you, and soft drinks.
Step by step towards a new image
Style Room offers different services, which are united by one thing – the inspiration that you get in the process.
01.
Choose the service and stylist you are interested in
02.
Meet the stylist and get to know the STYLE ROOM
03.
Get a style consultation and try on the sets of clothes and accessories chosen for you
04.
Should you want, you can purchase these sets immediately and keep some part of the new style
The main task of the style is to emphasize the personality
Conversation with a stylist
Do you want to get to know the fashion world better? An individual conversation with a stylist is meant for you.

Meeting with the stylist for 1.5 hours
Current trends in fashion
Stylish recommendations 
Answers about style and fashion
CHOOSE
Any questions about Style Room?
Take a look at this section. Perhaps you will find all the answers there!
view
Purchase a Style Room gift card
The recipient of the gift card will get an unforgettable and inspiring experience, regardless of the service you choose!
Purchase
STYLE ROOM RENTAL
For your event
The beautiful STYLE ROOM space is a great place for photo shoots, small celebrations and team–building events. Groups from 1 to 6 people will feel comfortable here.
Contact us at: styleroom@spice.lv